Comedian Jim Davidson OBE and his fans are supporting a crew of lifesavers to raise thousands of pounds towards a new lifeboat – which it is hoped can be named in memory of a beloved wife and mum.
A new £2.5m all-weather lifeboat is currently under construction for the independent Caister Lifeboat, which relies entirely on public donations to save lives at sea off the east coast.
As is tradition, the donor that raises the highest amount towards the new vessel gets to name it – and a number of its crew are now raising funds to get it named in honour of their loved one, Annette Thurlow.
Annette, a nurse of more than 30 years, died in 2018 at the age of 58 and her relatives were left devastated that her desire to become an organ donor couldn't be fulfilled because a cause of death could not be found.
Her relatives are now determined to do something to ensure her memory can live on to help others by raising enough funds to name it after her.
The fundraising campaign is being run by Annette's husband Dick, a former Caister Lifeboat Coxswain for 13 years; son Richard, currently Assistant Coxswain; Richard's brother Aaron, who is also part of the crew, and sister Heidi Palmer.
They are being supported in their mission by comedian Jim Davidson, who has organised for the family to hold donations before and after all of the gigs on his Unlocked tour, and who went along to see the lifeboat being built on the Isle of Wight. He will also be producing a 'Red, White & Blue Nose Day' special programme, complete with celebrity guests, to be shown on YouTube and his Ustreme channel on Friday, March 18, with the aim of raising £50,000 for the cause as well as for UK veterans charities.
The Caister Lifeboat team is hoping to raise £500,000 over the coming months – and have already secured more than £20,000 in donations.
They have launched their '£500k, 500,000 ways' campaign – hoping if they can get enough people to donate £1 they can achieve their fundraising goal.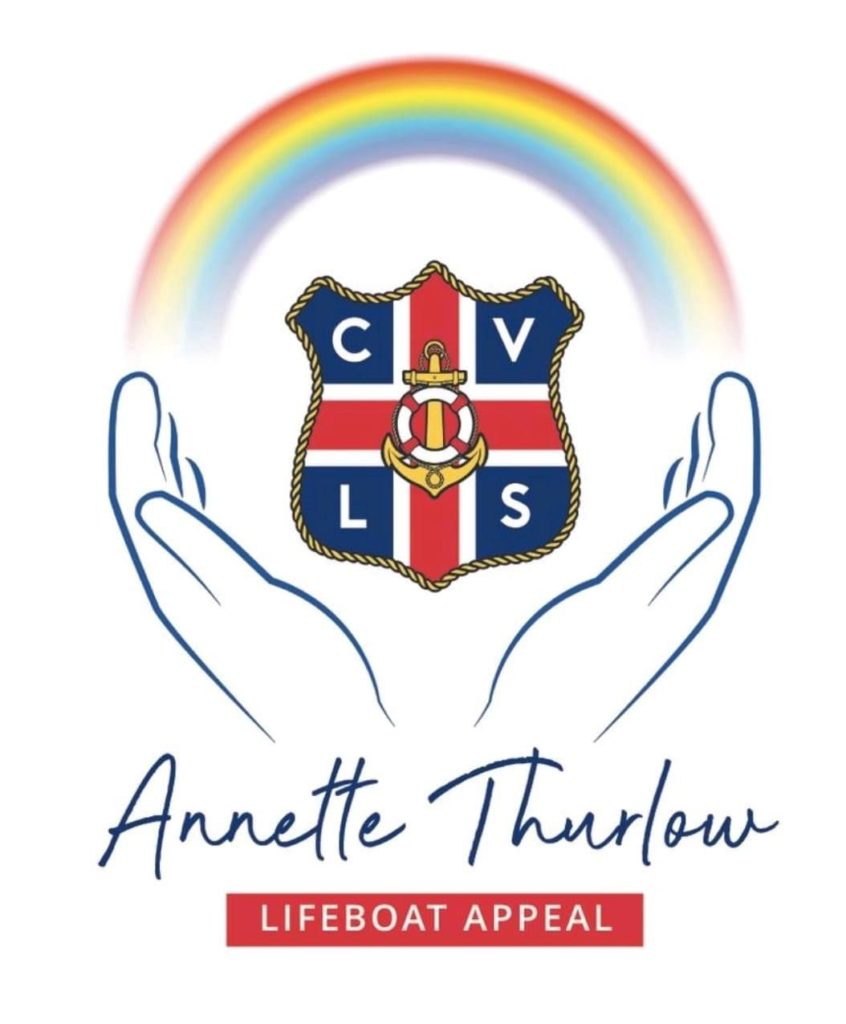 Richard said: "Mum died in 2018 and it had been really important for her to be an organ donor. She was a nurse for more than 30 years so she lived her life trying to help others.
"It was devastating when we were told that would not be possible because the coroner could not find a cause of death.
"We thought having the new lifeboat named after her would be a fitting tribute to a woman who did everything she could for others.
"Jim has been phenomenal with his support and we've already managed to collect more than £5,000 from his shows alone.
"There will be collections at all of his upcoming shows on the tour and we've also got some other fundraisers lined up to raise funds, including live music events and online auctions.
"Caister Lifeboat relies totally on donations to run so all of the money collected will go towards ensuring we can continue saving lives at sea."
Jim has long been a supporter of the Caister Lifeboat organisation after meeting some members of the crew after a show in Great Yarmouth more than 30 years ago.
He said: "They came up to me after a show and we got chatting, and they turned out to be fantastic blokes. That night they threw me over the side of the boat and rescued me, and then we realised I had the wages for the band in my pocket!
"We've been friends ever since and I'm delighted to help the campaign.
"Keep donating everyone so we can get this wonderful lady remembered."