Dozens of budding comedians who fancy themselves as the next big thing put their raw stand-up skills to the test by auditioning for Ustreme's new "Laughter Class".
Ustreme is on the lookout for up-and-coming stars to make people laugh like they used to, with comedy legend Jim Davidson giving hopefuls a chance to succeed in the industry just like he did after his big break on talent contest New Faces.
Auditions were held at the Gaiety Bar, in Southsea, on Saturday, May 20, with wannabe comics invited to present a three-minute set in front of a panel of judges, including Jim, comedian and compère Miles Crawford, and entertainment journalist and columnist Garry Bushell. The production was hosted by comedian and professional comedy teacher, Nik Coppin.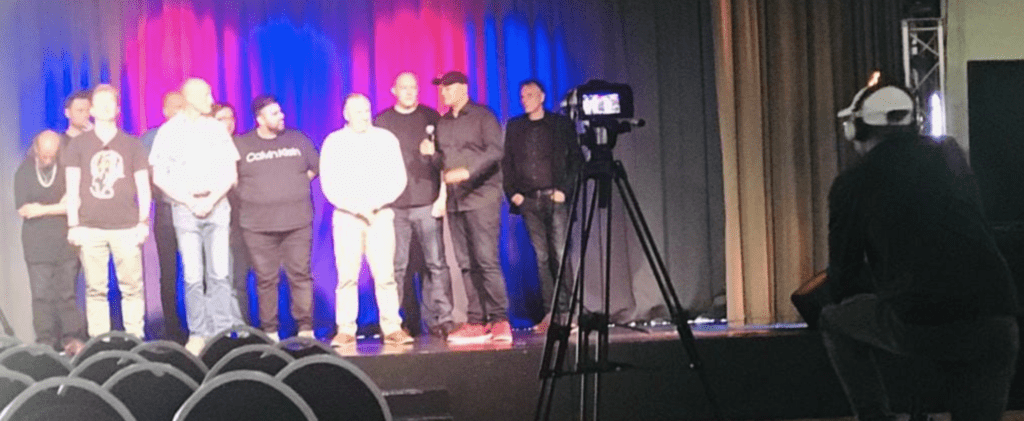 Nine comedians have now been selected to attend "Laughter Class", where they will be put through their paces and trained in all genres of comedy from stand-up to script writing, performing in a double act, panto performance and mic technique by a host of industry experts.
Following the intensive five-day course, the comedians will then take part in a live stand-up show, to be judged by a live panel and audience.
The winner will receive a prize including supporting Jim Davidson on one of his shows, a contract with a comedy club and a special of their material to be filmed and streamed on Ustreme.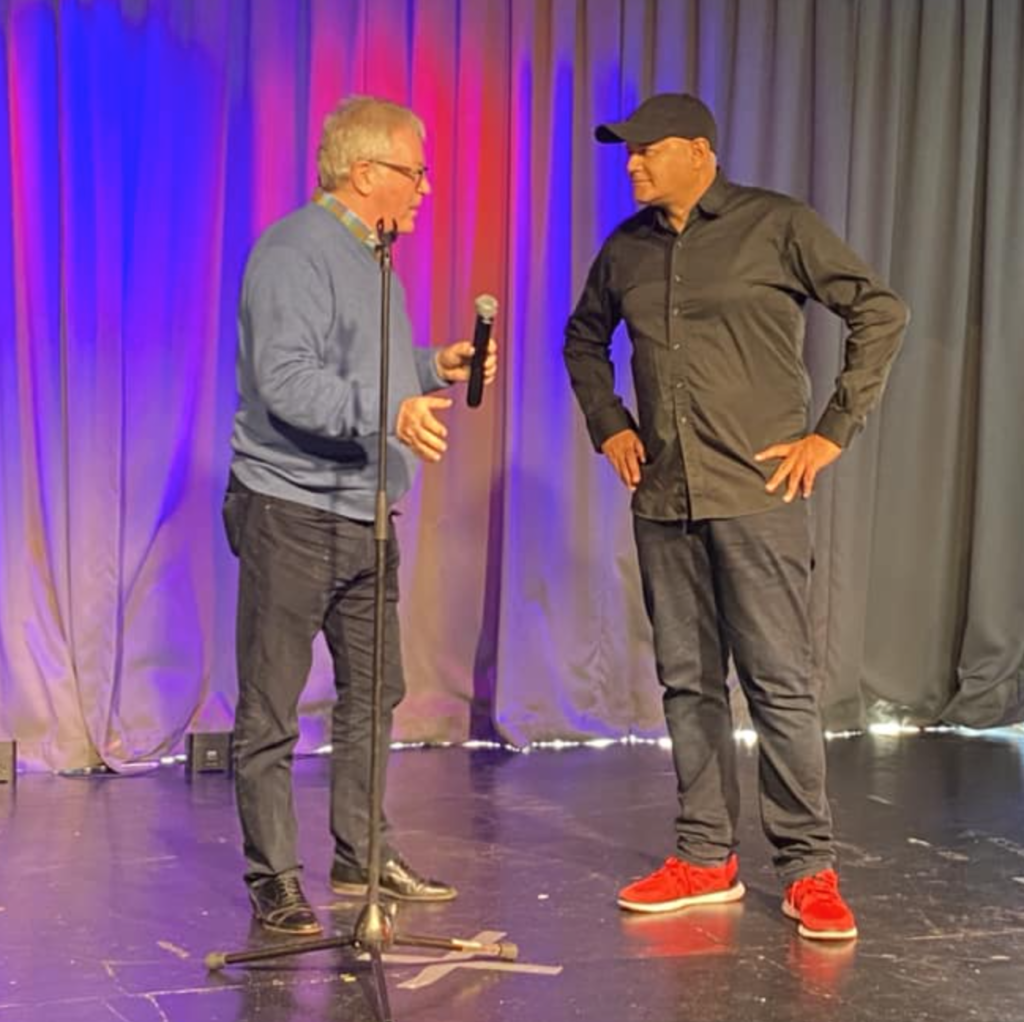 Jim said: "We had a fantastic response to our search for the next comedy star.
"It was a great mixture of people at different stages of their comedy careers. Some had only ever performed in front of their families and friends, others had been to a handful of open mic nights and some were already doing it as a living but wanted to improve.
"The whole thing is about finding raw talent that can be nurtured, it wasn't necessarily about putting through the people who put on the most polished audition.
"The conditions were really tough for these comics. There was no audience, just the other comedians who had turned up and the panel, so it was no easy ask. Some were understandably nervous but they all did a fantastic job.
"Everyone who auditioned received advice on ways they can improve their act and encouragement to keep following their dreams and we've now got nine acts we really think we can work with to make it big in the comedy world. We're all very excited to see what becomes of them."
The entire series is being filmed to be streamed exclusively on Ustreme.