One of the comics signed up to Jim Davidson's Proper Comedians says he "gets" why the star may have divided opinions with his no-holds-barred jokes over the years – but insists it's not the job of entertainers to censor others.
Ustreme's critically-acclaimed stand-up spectacular, which revives the spirit of old ITV hit The Comedians, will be returning in May.
The show brings together a host of comedy legends on one stage, with audiences promised two nights of un-PC comedy – and "snowflakes" and the easily offended warned it's probably best if they don't attend.
Comedy veterans Jimmy Jones, Bobby Davro, Mike Osman, Duncan Norvelle and Ustreme founder Jim Davidson himself are among those lined up for the new series, along with Gerry K, John Moloney and Ricky Lane.
The first season of Proper Comedians was performed in front of sell-out crowds over two nights at the Gaiety Bar, in Southsea, in November 2022, and received rave reviews.
It will return to the same venue on Wednesday, May 17th and Thursday, May 18th.
The shows, which will be different each night, are being hosted by national entertainment journalist and critic Garry Bushell, who will also be performing his own comedy routines.
Both nights will be filmed and then edited down to 30-minute episodes to be streamed exclusively on Jim's streaming channel, Ustreme.
Essex boy Gerry K, a veteran of the circuit for 20 years who has headlined all over the world and worked alongside many TV regulars, said: "I'm a comedian and I welcome any opportunity to get out and make people laugh.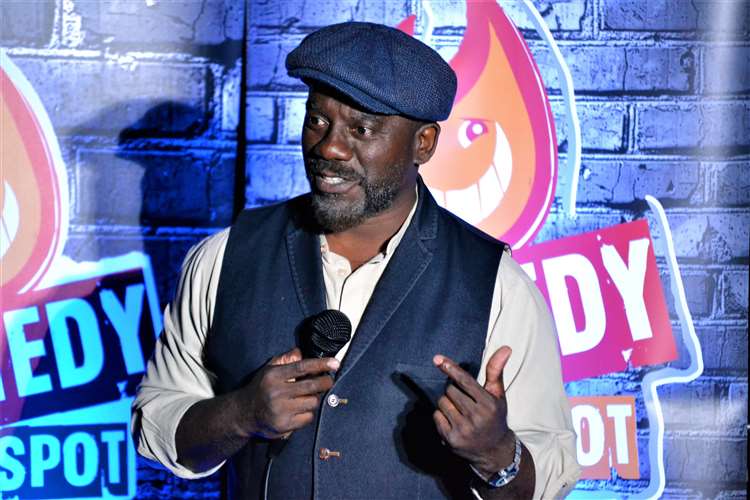 "I'm a black Englishman and so I understand the whole "Jim Davidson thing" and that some of the things he has said might have divided opinion. But there are lots of comedians I work with who talk about subjects I wouldn't or say things I don't necessarily agree with.
"It's not our job as comedians to censor other comedians and it doesn't mean that we can't all get on with each other and go out there to make people laugh.
"I'm really looking forward to being involved."
Proper Comedians – the show for old-school joke-telling stand-ups – has been dubbed "the antidote to cancel culture".
Ustreme spokeswoman Victoria Nash said: "The first series of Proper Comedians became one of our most popular shows, and the feedback from viewers has been overwhelmingly positive
"They say it's a joy to see humour like it used to be – funny. It's probably best if those who are easily offended don't buy a ticket."
Impressionist and comedian Bobby Davro said: "In these grim days we need laughter and warmth – and people know they can trust old-school comedians to deliver. That's why it's so popular."
Book tickets: 17th May https://book.events/gaietybarsouthsea/2023-05-17/42095
Book tickets: 18th May https://book.events/gaietybarsouthsea/2023-05-18/42096