In over 65 years of show business, Jimmy Jones has reigned as one of Britain's most successful live comedians.
Although very rarely seen on TV, Jimmy was one of the pioneers of comedy on video which was
 superseded by DVD. His debut video, 'Live at Kings – Eastbourne' sold over 75,000 copies
at Jimmy's live shows before being released commercially.
Subsequent video releases by Polygram Video (Universal Pictures) –
'An Audience with the Guv'nor 1989,
'A Cultural Night Out' 1990,
'Twice As Outrageous' 1991,
'Harder & Faster' 1992,
'Barefaced Cheek' 1994,
'Cock Ups & Boobs' 1995 notched up sales of half a million videos.
These were followed by an array of titles –
'As Good As Gold',
'Tickle My Tackle',
'A Celebrity Audience with Jimmy Jones',  
'The Best of Jimmy Jones',
'Now This Is A Very true Story'
The last LIVE release was 'The Guv'nor's Last Stand' filmed live at The Circus Tavern in Essex with a host of showbiz pals and tributes from Jim Davidson, Jim Bowen & Chubby Brown .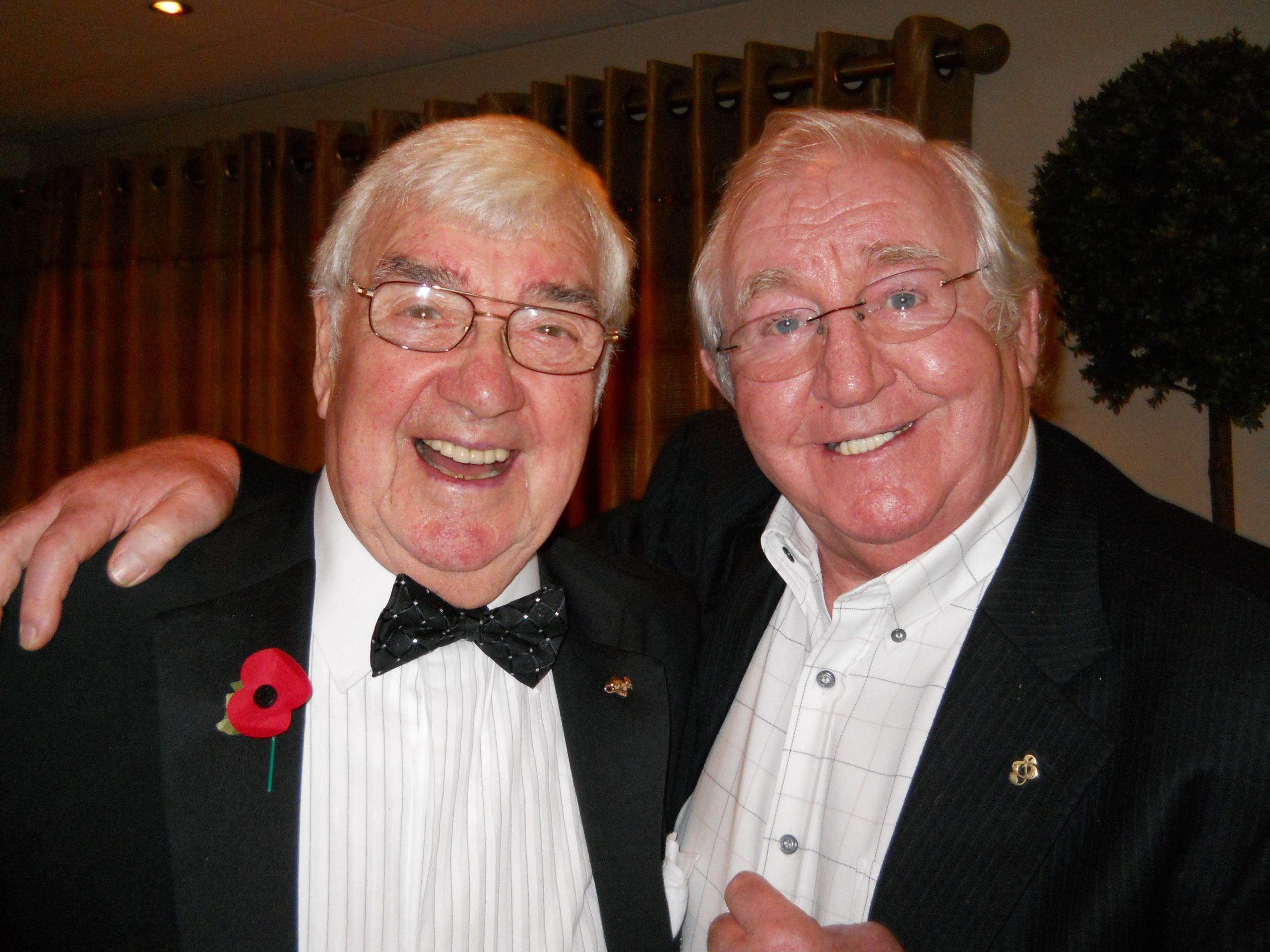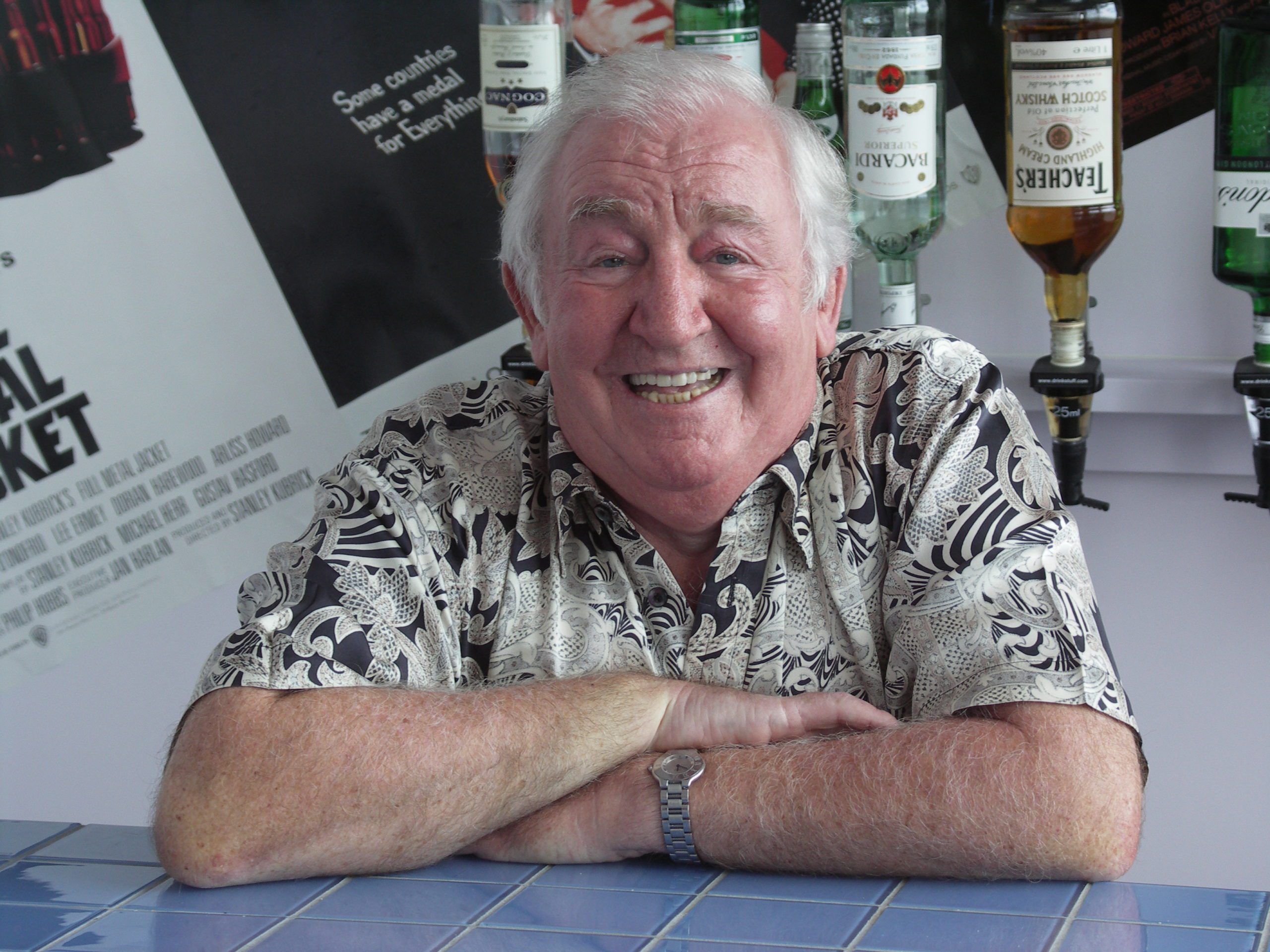 Jimmy has many celebrity pals who cite him as their favourite comedian including Iron Maiden, Status Quo, Tom Selleck,Eddie Grant, Bill Wyman and the late Benny Hill & Dudley Moore. Indeed, Jimmy was once summoned to a private audience with the late Michael Jackson who wanted to meet the man that was Benny Hill's favourite comedian!
His introduction to show business came at the age of 11 when he won the 'Carol Lewis Discoveries Show' and the original radio version of Opportunity Knocks.  As a singer and whistler, he won many talent shows but went on to be an amateur comedian around the London club circuit in between jobs as a plasterer, tiler, lorry driver, arc welder with Ford and a docker at Dagenham Docks!
Jimmy's first professional engagements were in 1962 at the Royal Standard in Walthamstow and then the legendary Montague Arms in Peckham, South London.
His performances were captured and released on vinyl [now collector's items].
The early seventies saw the birth of the long running TV series 'The Comedians' and Jimmy was one of the originals, this was followed by regular spots on 'Battle of the Comics', 'The Freddie Star Show', The Chas & Dave Show' and 'Six O'clock Live'.
He released singles as a singer with Pye Records in the mid-seventies that charted in the top 50. His 'Live From The Talk of East Anglia' comedy album achieved Gold Disc status in 1983, the first for a comedy vinyl album.
In 1986 Jimmy made a triumphant debut in Las Vegas and the American audience loved his traditional banter and outrageous gags. The late Benny Hill once told Jimmy after seeing him perform, "if you saw my hand moving under the table, it was the fact that I was jotting down your gags – nothing else"!!
Jim Davidson says that Jimmy was his biggest influence and it was seeing him on stage at the Montague Arms which made him want to enter comedy, they remain very firm friends.
In 1989, Jimmy achieved a life-long ambition by playing a sell-out season at the Strand Theatre in London's West End. In 1991 he achieved another when he played a sell-out one man show at the iconic London Palladium.
Prince Philip, Prince Charles and Princess Margaret are just a few of the Royal Family that have enjoyed Jimmy's humour at various charity events. Jimmy has always been very supportive of charity events and is often asked by many of his showbiz colleagues for his help by appearing at their chosen charity events.
He was rewarded by the Nordoff Robbins charity with their prestigious 'Silver-Clef' for raising over £100,000 in one year!!
In 1990 Jimmy was presented with the prestigious 'Mirror Club – Comedian of the Year Award', the first non-TV comedian to receive this award; previous winners included Michael Barrymore, Lenny Henry, Freddie Starr and Bob Monkhouse.
The fact that Jimmy has been 'given a wide berth' by the TV channels never ceases to amaze him especially given the sometimes offensive material that is seen nowadays.
Today Jimmy continues to sell out theatres across the UK with his fantastic repertoire of comedy and stories. In between, he spends time at home in Essex or at his Villa in Menorca but is most often found 'in the park walking the boy' – the boy being his beloved dog!
With 65 years of show business in the bag and at 84, Jimmy now performs very little but when he does, he tears the house down. In 2015, after many requests, Jimmy published his autobiography "This Is A Very True Story" penned by another great friend, Garry Bushell which tells the colourful story of Jimmy's life with the many celebrities that have become his lifetime friends.