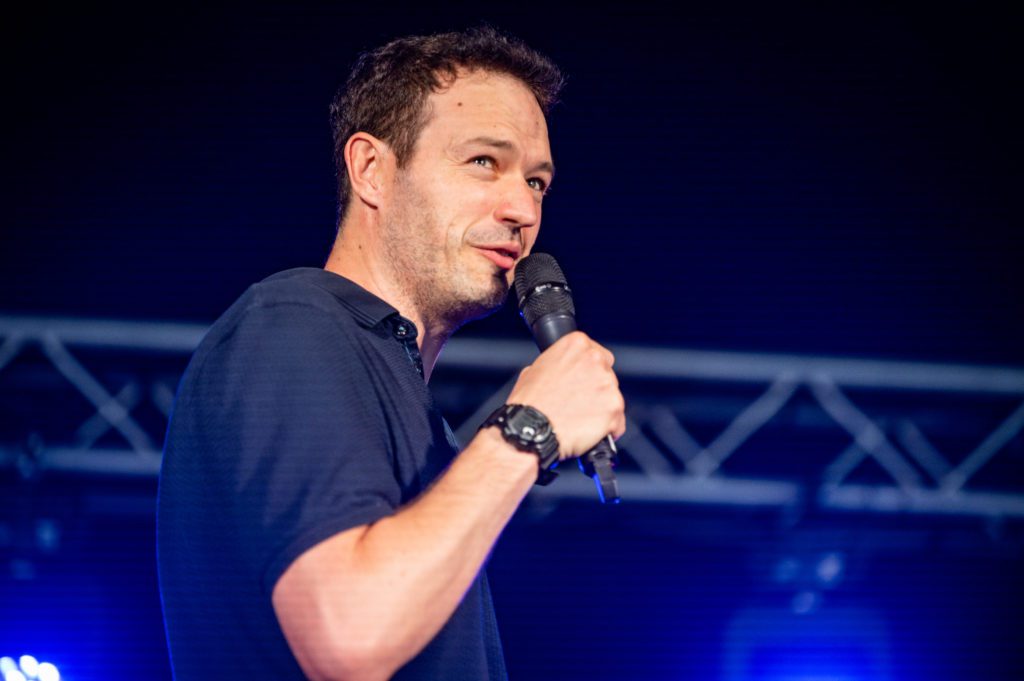 Michael Hackett is a Manchester-born cheeky Northerner who loves making people laugh. As Winner of Victorious Festival 2022, world tourer and outrageous panellist for Ustreme's Left Right & Centre, he's definitely one to watch!   
New dad, Michael talks about everything from parenthood, adjusting to life in bizarre Brighton, Wokeness, relationships, all the way to explaining why his Brazilian wife finds him disgraceful.  
With an unusual past, Michael started out as a dentist. In 2016 he released his bestseller book 'Gobsmacked!' a tell-all about working in a broken NHS practice. Running out of patients, he even had to dress up as a giant tooth! 
Following a lucky escape, he moved to Paris but was then kicked out of a French clown school. Later he joined the circus but damaging his left testicle in a trapeze accident, he finally picked up the mic.  
With a no-holds-barred comedy style and brutal honesty…Michael is fast becoming a formidable stand-up to watch.  
Sit back, relax and enjoy his wild journey.