Nine budding comics are hoping to carve out successful careers in comedy after impressing Jim Davidson to make it through to the next round of his brand-new Laughter Class series.
Ustreme has launched a search for future comedy stars, with hopefuls being given the guidance and tools to succeed in the industry just like he did after his big break on talent contest New Faces.
Dozens of wannabe comedians who fancy themselves as the next big thing put their raw stand-up skills to the test in nerve-wracking auditions for the series – with nine successful candidates securing a place on the course.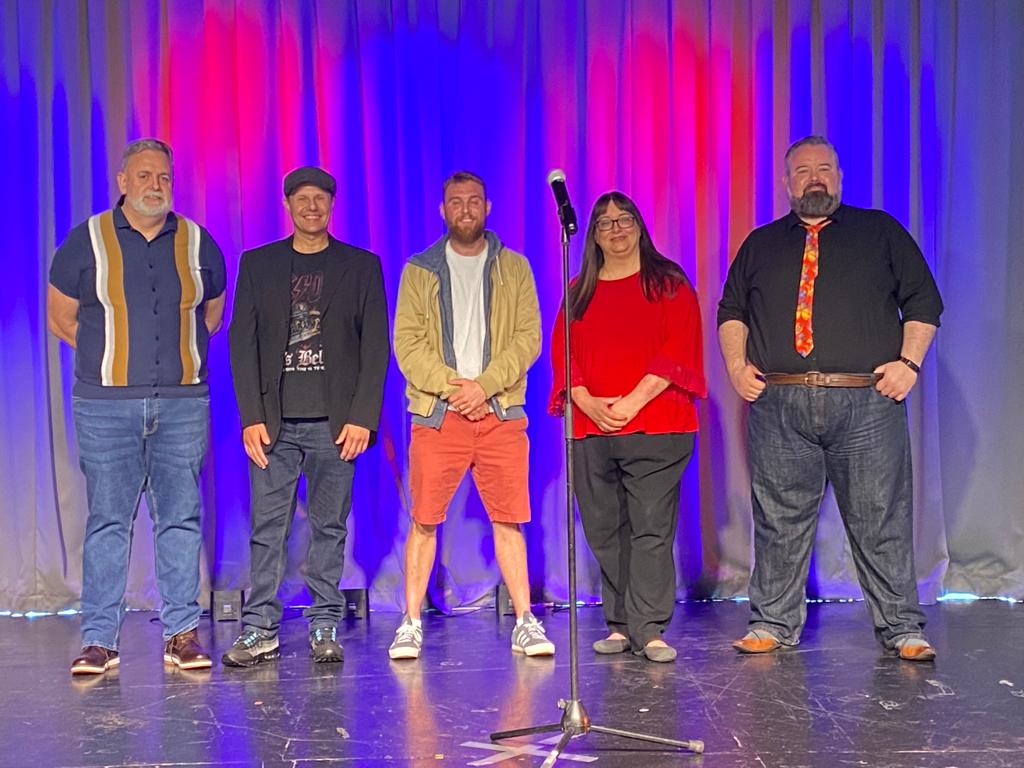 Hopefuls auditioned in front of Jim, award-winning compere and comedian Miles Crawford and national entertainment journalist Garry Bushell. The production was hosted by comedian and professional comedy teacher, Nik Coppin.
One of the successful contestants, Lee Goode, aged 52, from Stourbridge in the West Midlands, said: "I've always loved jokes since I can remember. My first panto visit was at Wolverhampton Grand in the late 70s, starring the one and only Jim Davidson, as Buttons."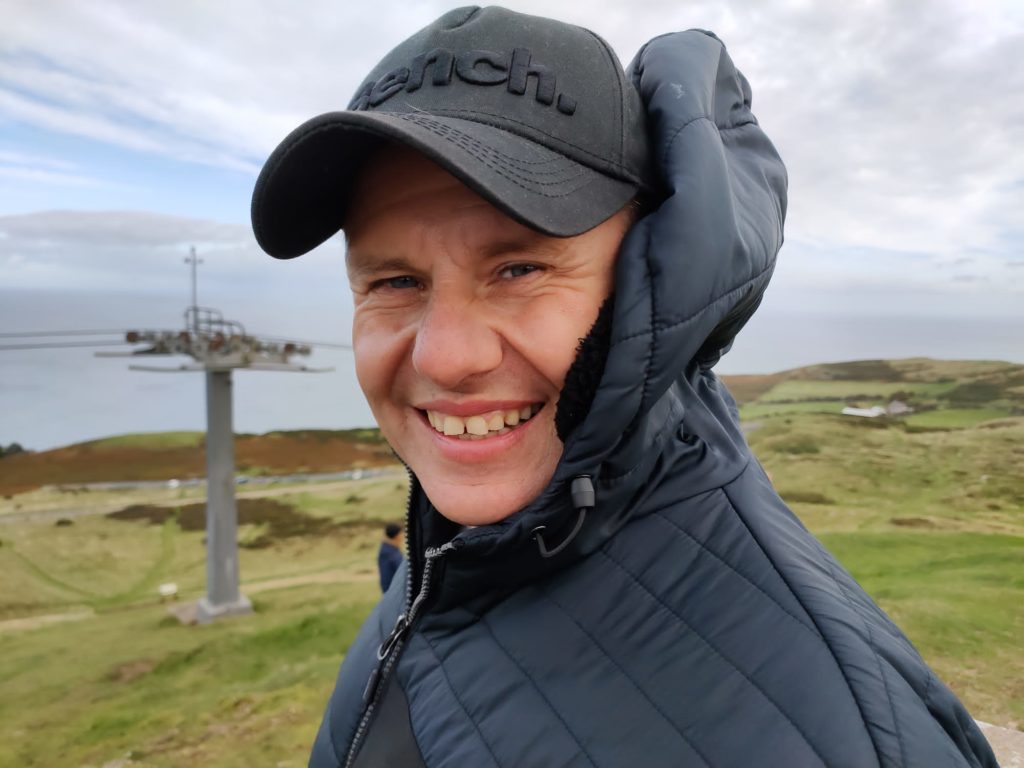 Lee, a Wolves fan who works as a TV/film supporting artist extra and a part-time party bingo host for Buzz Bingo, added: "I'm interested in the dynamics of jokes and how they work. I was privileged to be chosen to be apart of Laughter class and so looking forward to listening to the thought on different aspects of comedy from some of the greats. 
"This is going to be a priceless experience."
Birmingham's Stephen Dodd, aged 50, works in promotional work, and as an MC and presenter.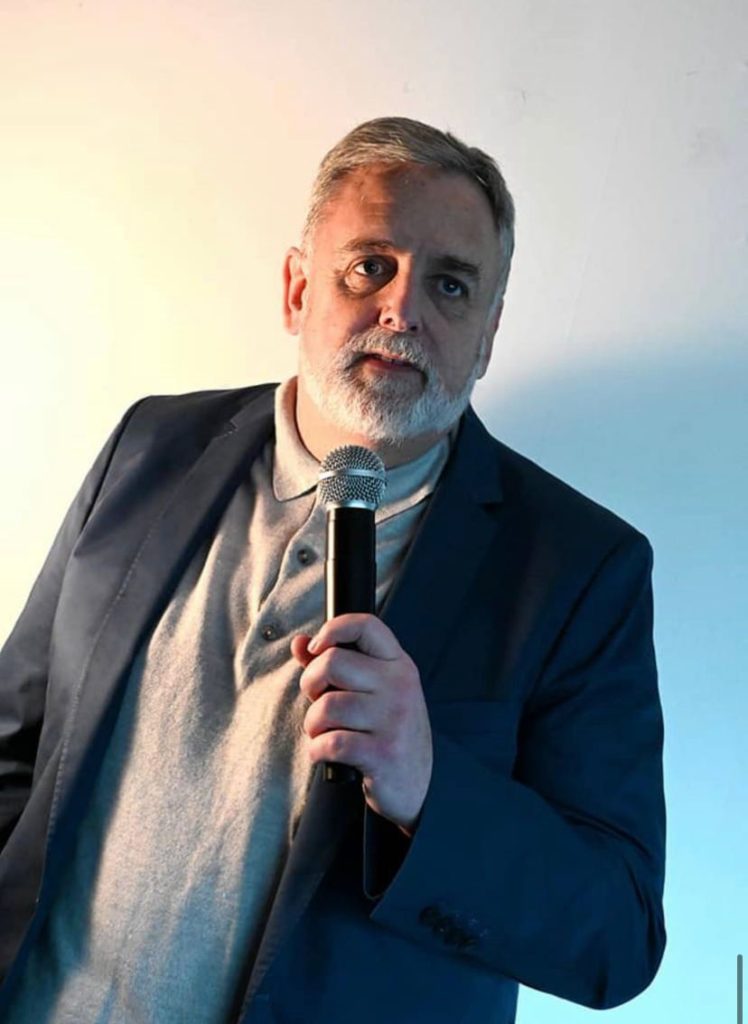 He said: "I am looking forward to Laughter Class, as comedy is my life, I love every aspect of it, and to be mentored and to learn from comedy greats, is something I am very excited about."
The nine successful comedians will now attend "Laughter Class", where they will be put through their paces and trained in all genres of comedy from stand-up to script writing, performing in a double act, panto performance and mic technique by a host of industry experts.
It is a dream come true for Paul Barton, who is making his first foray into the world of comedy and had only performed at one open mic night before the audition.
The 54-year-old health & safety Advisor, who was born and bred in Liverpool and now lives in Portsmouth, said: "I am really looking forward to the laughter class mainly because I've only been doing stand-up for one month so everything is new to me and I'm dead keen to learn as much as possible and meet like minded, childish people who also enjoy drawing phallic symbols in obscure places."
Richie Rands, a 42-year-old from Halisham, has spent most of his life working for banks and insurance companies in reporting and analysis, as well as a pub quiz host for pubs around Sussex and Surrey.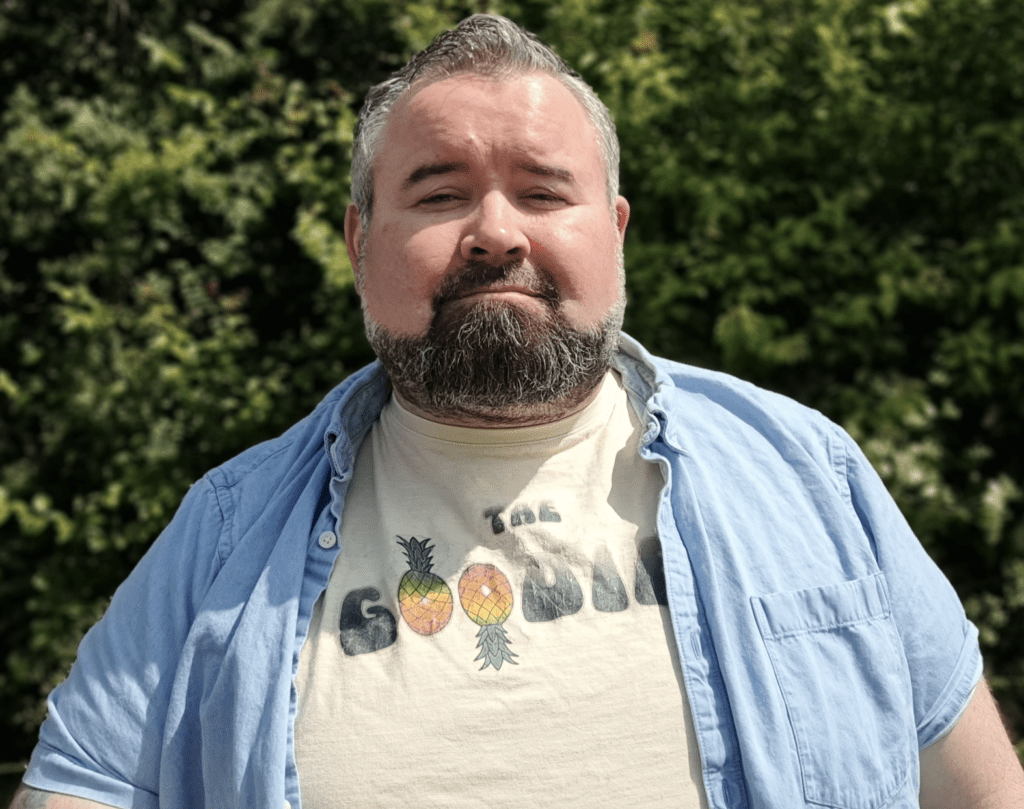 He said: "I've been gigging off and on since I was 38 and did my first ever 5 minutes at a boozy late night Free Fringe show at Edinburgh.
"I'm very excited about joining Laughter Class. I'm especially looking forward to having some time with the instructors and other comedians to really work on new material. Working two jobs I have trouble finding time to write and try out new sets."
Following the intensive five-day Laughter Class course, the comedians will then take part in a live stand-up show, to be judged by a live panel and audience.
The winner will receive a prize including supporting Jim Davidson on one of his shows, a contract with a comedy club and a special of their material to be filmed and streamed on Ustreme.
Paula Woolven, a community hub founder from Brighton, is proud to be representing women on the course.
The mother-of-three, who first met Jim Davidson 21 years ago when she appeared as a contestant on Big Break, said: "I've always been a big fan of stand up in particular, and dabbled a couple of times, but never really believed in myself enough to do it until I met some local comedians who have been really encouraging and supportive.
"This audition was the first time I've stood in front of people for so long. Jim said he had to put me through because he was scared of me!
"I'm a big girl and I've got concrete skin. I'm quite happy to hear criticism and take it on board, but I was so pleased to be selected to go through.
"I so admire female comics. They said on the panel that females have a harder time in comedy to be recognised. But I'm lucky there's a big female comic scene in Brighton with lots of mentors and everyone helping each other."
Sam Chant, a 31-year-old father-of-one from Littlehampton, West Sussex, is equally excited to get through – after recalling the feeling of freezing at only his second gig and thinking he'd never make it in comedy.
Sam, who works for Southern Railway, said: "I did one gig for five minutes and it was great, and then went in to do another gig soon after…and I just froze.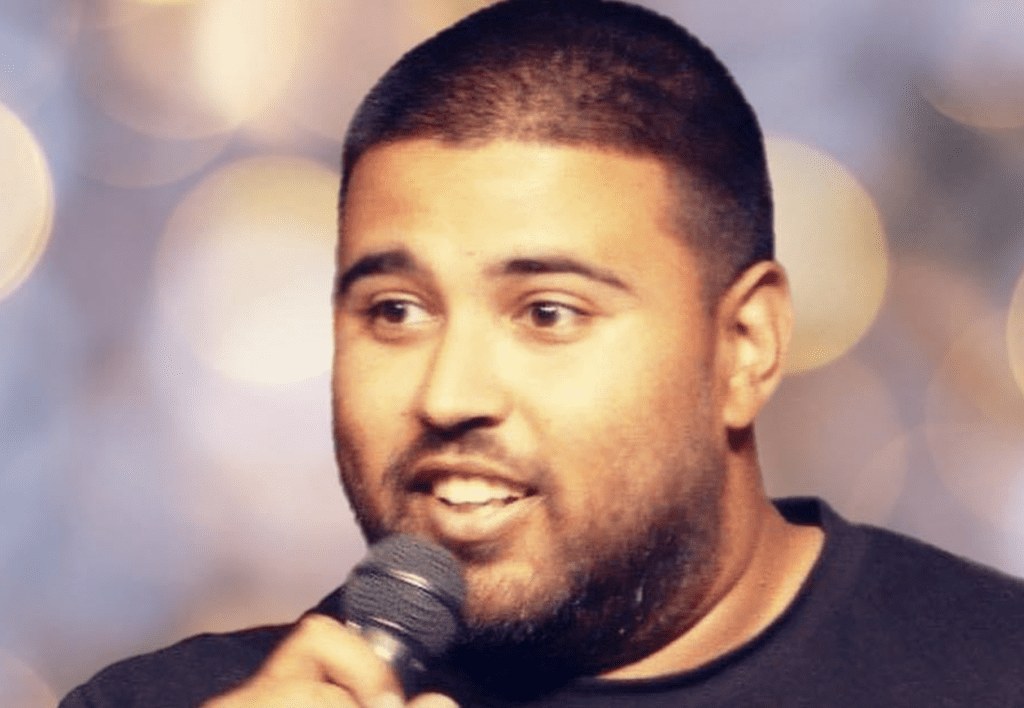 "It was a crippling fear. I just couldn't remember what I was going to say and had to tell the audience "I'm sorry but I just can't remember my next line".
"I just stopped doing it after that. It was Covid then but I wouldn't have done it anyway because it was such a bad experience and I lost my confidence.
"During Covid, I started putting out some Tik Tok videos. I think I needed some encouragement, and it was far less scary being behind the screen rather than on stage in front of a live audience.
"I knew the ideas were working and people were giving some positive feedback so I went down to watch an open mic night and then booked a spot for the next week.
"Now I understand that it's not always going to work, it's not always perfect like you see on TV and you're not going to deliver a pristine 5-minute set every time, but it doesn't matter.
"I am looking forward to filling in some gaps. I have around 15 minutes of material but it was hard to get that out so I am looking forward to getting help with comedy writing. I've always shied away from crowd work so I want to improve my interaction with the audience. Just really making my set more complete. I'm so excited to be part of this process."
Bradford-born Kevin McDonnell decided to try comedy after quitting booze and watching an inspirational performance by comic Brian Holtzman at the Comedy Store in Los Angeles.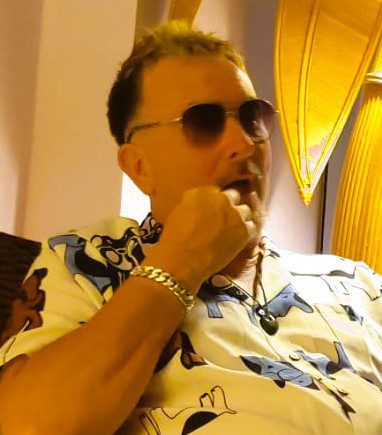 He's been doing live gigs since January 2022 and done over 120 so far, making rapid progress winning Funhouse Comedy Gong Show's twice in 2022 and deemed 'Best Act' at Fog Box open night and booked on a pro bill.
Due to Covid it was on Zoom to a worldwide audience. In September 2022 he read the story live, to a huge event at Union Chapel in London. This story will now be broadcast across the USA on over 500 radio stations in November 2023.
He believes Laughter Class is a huge opportunity, adding: "To be invited to be trained in all elements of comedy from performing in a double act to mic technique from industry experts is amazing.
"I'm at a stage in my life where I can't afford to mess about waiting for things to happen and that's why I went for the audition. I'll just try my best and see what happens from here."
Desmond Feehily, aged 54, and 31-year-old Patrick Smith complete the line-up of successful budding comics to make it on to the course, with Desmond "buzzing" at the opportunity.
Pat, who was in the British Army for six years before leaving and falling into his current office job working in finance for a recruitment company, said: "Since covid I have worked full time from home in Essex and initially started writing jokes as something to take my mind off being on my own all day every day.
"Since I first took the jokes up on stage last summer I found I've enjoyed stand up more than anything I've ever done. I've been watching as much comedy as possible whether it's live or streaming at home, learning as much as I can from more experienced comedians and can't wait to get stuck into the Laughter Class course so I can soak up all the knowledge and experience available to help me keep developing as a performer."
Desmond has worked as an Events Manager for over 25 years who grew up in West London and now lives in Borehamwood, Hertfordshire.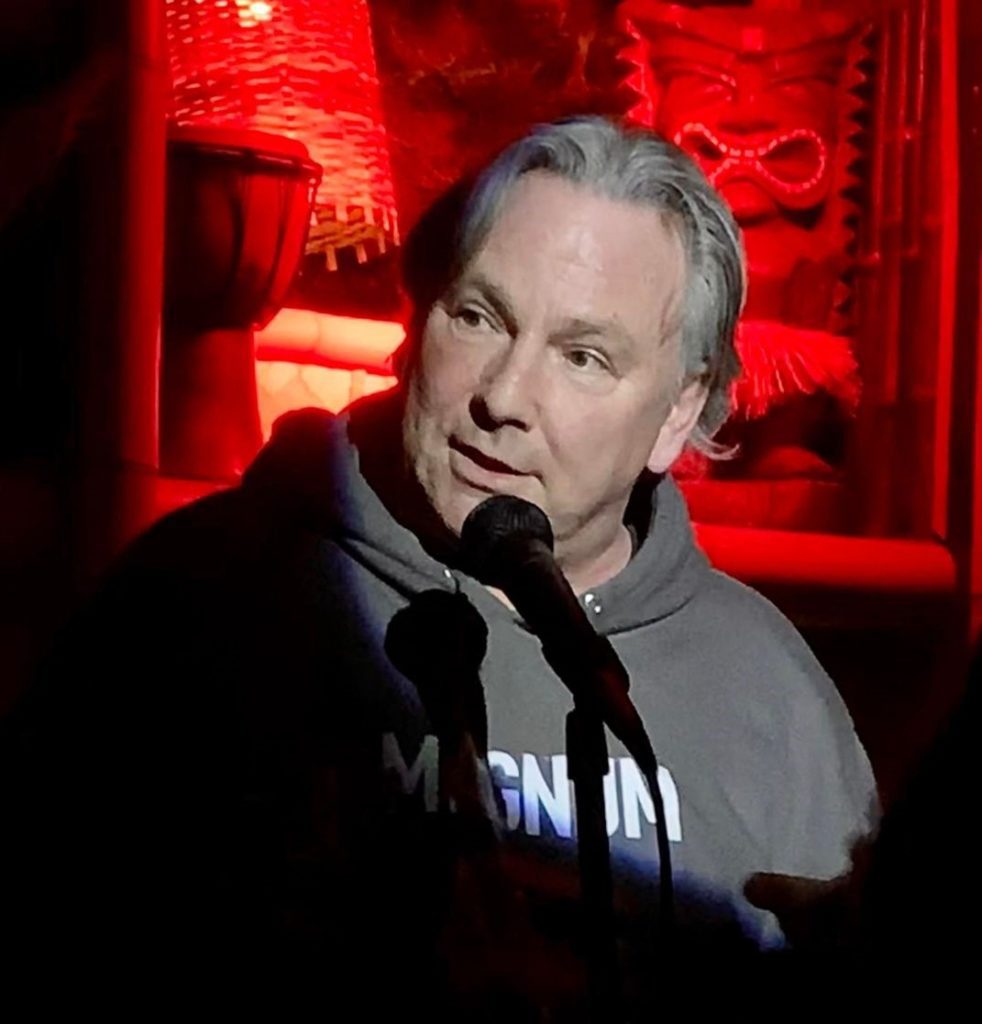 The 54-year-old, whose interests included motorcycles and boats, said: "I adore Comedy, always have since a kid, it has been a hobby for a good few years.
"I am looking forward to being part of this adventure, with access to the training and expertise on offer I am hoping that the Laughter Class will me turn a hobby into a dream job!"
The entire Laughter Class series is being filmed to be streamed exclusively on Ustreme later in the year.
Jim said: "We had a fantastic response to our search for the next comedy star.
"It was a great mixture of people at different stages of their comedy careers. Some had only ever performed in front of their families and friends, others had been to a handful of open mic nights and some were already doing it as a living but wanted to improve.
"The whole thing is about finding raw talent that can be nurtured, it wasn't necessarily about putting through the people who put on the most polished audition.
"The conditions were really tough for these comics. There was no audience, just the other comedians who had turned up and the panel, so it was no easy ask. Some were understandably nervous but they all did a fantastic job.
"Everyone who auditioned received advice on ways they can improve their act and encouragement to keep following their dreams and we've now got nine acts we really think we can work with to make it big in the comedy world. We're all very excited to see what becomes of them."