Ustreme's own comedy star-in-the-making Jake 'Jakey boy' Moyes will be stepping into the hot seat for an absent Jim Davidson on the hugely popular This Week show.
The 21-year-old will be discussing the madness of the world, and the things that wind him up the most, when he fills in for the comedy legend on Thursday's show, while Jim is away on tour.
It is the second time he has stepped in to his boss' shoes to take the reins of the show – after last time proving a huge hit with Ustreme members who lapped up his dry sense of humour, sarcasm and witty quips.
Jake – Ustreme's Senior Editor and Production Assistant – admits being a bit apprehensive the first time round filling in for the master of comedy.
He said: "I was both excited and nervous. People pay to see Jim so when he's not here you're thinking, 'how will they take to me?'.
"But the response was brilliant. We had more than 20 5* reviews for the episode. People really enjoyed it and some even said I should get my own slot. I may mention that to Jim…
"The thing is that Jim just talks to the camera with very little preparation or thought. It all comes so naturally to him.
"He knows a lot more about current affairs than I do so although I looked at what was going on in the news, I tried to stay away from politics for the first show.
"I just pretended I was talking to my mates and all the things that annoy me. Turns out I can ramble on quite a bit about those!"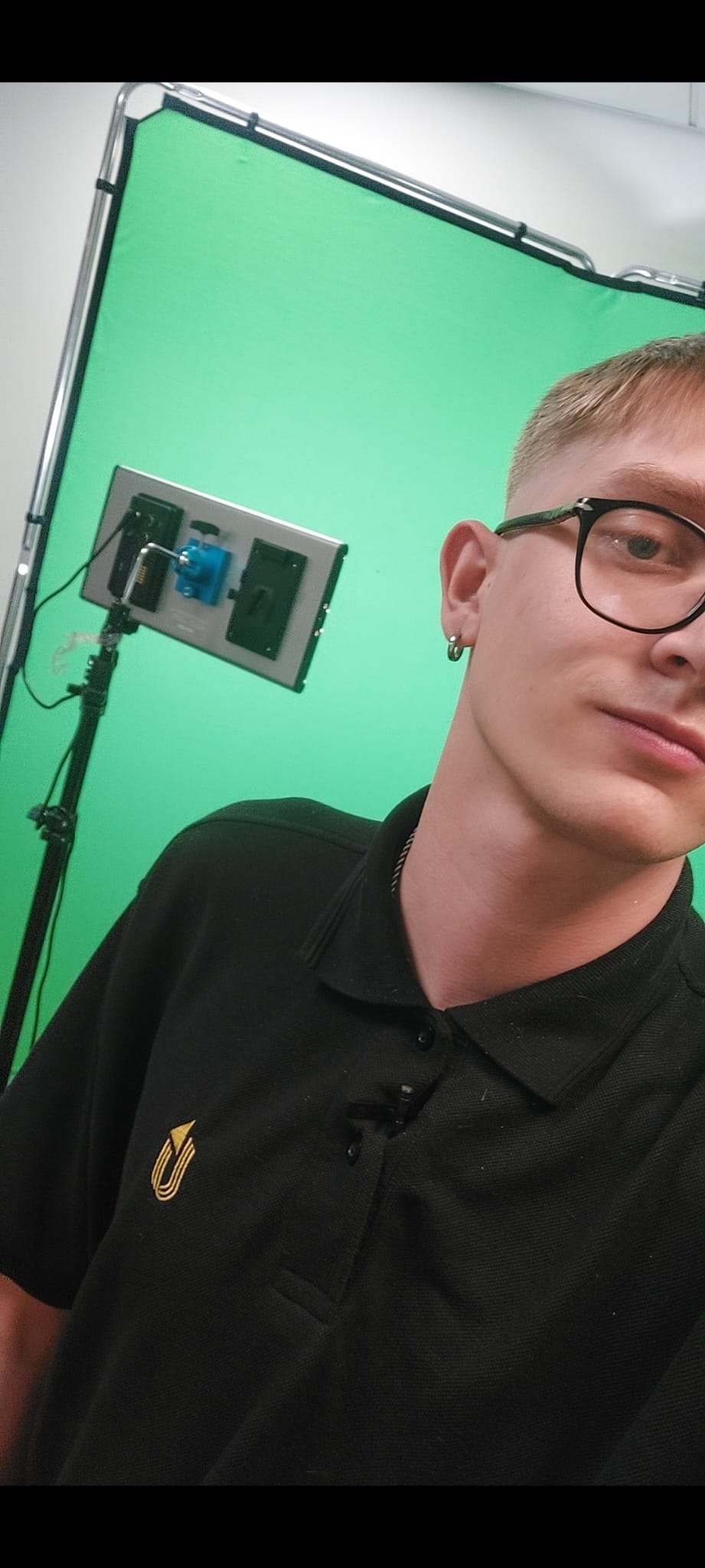 Being asked to fill in for Jim on This Week has been a dream come true for Suffolk-born Jake, who uprooted his life to move to Fareham exactly a year ago to work for Ustreme.
Prior to his foray into the world of comedy, he had been working a part-time job in his local Co-op store while studying media production at college.
During that time, he had 'fallen' into being a Jim Davidson fan by accident – stumbling across his work while looking up comedy clips from legends of the stand-up world over the years.
After finding himself laughing hysterically at some of Jim's back catalogue – as well a well-publicised argument with Richard Bacon – he bought some of his stand-up DVDs and booked a ticket for a live gig in Great Yarmouth.
He was so impressed with the evening's entertainment that he set up a Jim Davidson fan page on Facebook, which attracted 150,000 followers – including the man himself!
But it was when he was handed a college project to make a promotional video for a charity or local business that the ball really started rolling for his dream career working with the comedy legend.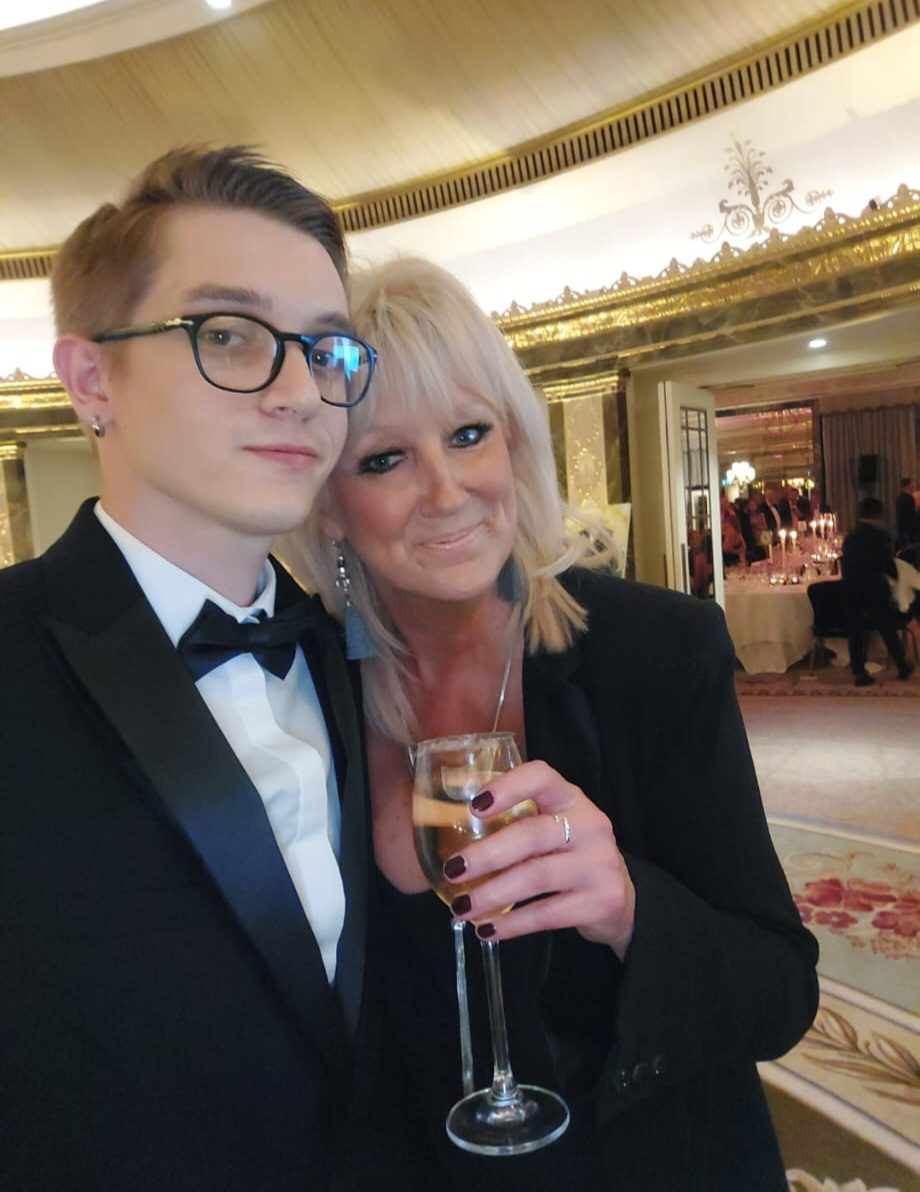 "I've always been quite ambitious," says Jake. "I mean, sometimes I'm rubbish at things, but I'm ambitious all the same.
"Everyone else on my course was picking small independent businesses to do their videos on like the local bakery. But I wanted to do the Care After Combat charity, which Jim set up.
"So when it came to making this video I tried my luck and approached him through social media to see if I could make one."
The comedy legend – and the charity – agreed to help and plans were set in motion for the wannabe young filmmaker/comedy star to interview staff.
But the Covid pandemic had other plans.
"I was unable to do what I wanted because of Covid," says Jake. "But I asked if I could use some of their stock footage, which they agreed to, and I worked on it from home during lockdown.
"I put a lot of effort into it and by the end of process me and Jim were emailing and he was giving me tips and pointers on how it could be improved. He really took the time to help me with it.
"He then offered me a job working with Ustreme, which was fantastic.
"The college never ended up marking the film so from that point of view it was a complete waste of time, but I wouldn't have ended up with this job without it."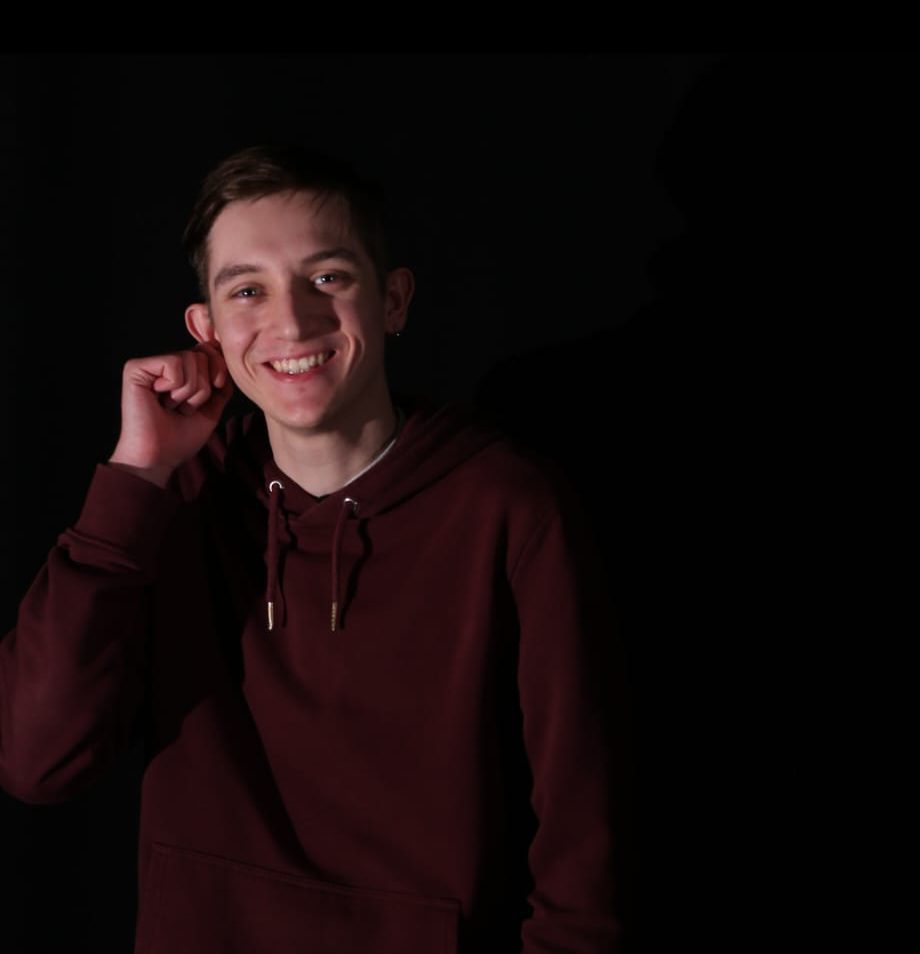 Jake's lifelong dream is still to make it in the comedy world, whether that be in stand-up or working on TV – and he is proud to have one of the greatest comedians the country has ever produced as his mentor.
"I get to learn from a master," he says. "I pick so many things up from him, his timing and how he delivers lines.
"It's brilliant that he trusts me to fill on him for This Week again. I'm less nervous and more excited this time. But I best start thinking about what I'm going to moan about…"
Jake's episode of This Week will be streamed in full exclusively for Ustreme members from 6pm on Thursday, June 16 at ustreme.com