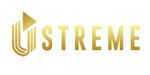 When comedian Jim Davidson OBE started recording short video snapshots talking about his view of the world during Covid, when he was unable to perform live stand-up shows, he had no idea how audiences would respond.
So when the videos started generating substantial interest with thousands of people tuning in, he knew he was on to a winner – and the Ustreme streaming platform was launched.
Featuring exclusive stand-up shows; in-depth interviews with celebrity guests including Frank Bruno MBE, Right Said Fred and SAS hero Mark 'Billy' Billingham MBE; panel shows filmed in front of live audiences; news features and light entertainment programmes – along with exclusive stand-up material from a host of comedy legends, including Jim himself, Jethro, Freddie Starr and Bob Monkhouse, Ustreme has one aim: 'To make you laugh like you used to'.
Book your tickets now for the Laughter Class Grand Final
Jim Davidson is on the lookout for the next comedy star of the future – and after whittling down hopefuls, just nine budding comedians remain.
The finalists are being put through their paces in Jim's "Laughter Class" and will now be taking to the stage as they vie for the crown and chance to be comedy's next big thing.
Join the master of comedy, Jim, and a panel of judges for a spectacular evening of stand-up to decide who should be the winner. Filmed EXCLUSIVELY for Ustreme.
Ustreme Annual Subscription
Pay Yearly Plan
2 Months FREE Vs Monthly plan
One annual payment every 12 months until cancelled
Ustreme Monthly Subscription
Pay Monthly Plan
Our top selling merchandise exclusive to Ustreme…
For more gifts, merchandise and memorabilia visit the Ustreme store today…
Some Of Our Featured Artists
Ustreme hosts some of the industry's legends of TV, stand-up and theatre together with a range of upcoming, opinionated artists that are never shy of tackling the issues of today!
Meet the guys and gals behind the screen here…