Ustreme founder Jim Davidson is joining forces on stage with Bobby Davro to raise money for a new £1.6m independent lifeboat, which is hoped will be named in honour of a much-loved nurse.
The pair will appear at Great Yarmouth's Britannia Pier on Sunday, April 30th, with profits from the performance to be donated to the Caister Lifeboat team.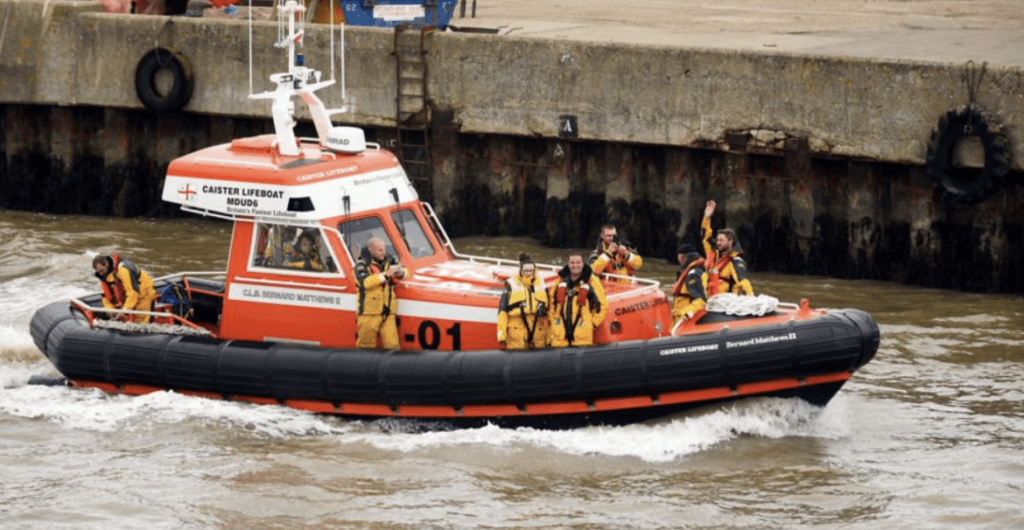 Mr Davidson has supported the charity since he met members of the crew in Great Yarmouth more than 30 years ago, and has already helped to raise tens of thousands of pounds towards the appeal by allowing the crew to collect at his gigs throughout the country.
Following the launch of its fundraising campaign last March, Caister Lifeboat announced the donor that raises the highest amount gets to name their new vessel.
And it has become the mission of Caister Lifeboat's former coxswain Dick Thurlow and his family to name the vessel after his late wife, Annette.
The April 30th show will be the culmination of the Thurlow family's year-long efforts to ensure Mrs Thurlow's legacy as a lifesaver continues.
Richard Thurlow, assistant coxswain of Caister Lifeboat, said: "Mum died in 2018 and it had been really important for her to be an organ donor. She was a nurse for more than 30 years so she lived her life trying to help others.
"It was devastating when we were told that would not be possible because the coroner could not find a cause of death.
"We thought having the new lifeboat named after her would be a fitting tribute to a woman who did everything she could for others."
The family have travelled more than 14,000 miles across the UK, collecting donations from audience members of Mr Davidson's live shows.
Before the one-off show in Great Yarmouth – which is hoped will raise £20,000 for the cause – Mr Davidson will travel from Southampton with Mr Thurlow to visit Caister Lifeboat's new vessel on the Isle of Wight.
Jim said: "The crew came up to me after a show 30 years ago, we got chatting, and they turned out to be fantastic blokes. That night they threw me over the side of the boat and rescued me, and then we realised I had the wages for the band in my pocket.
"We've been friends ever since and I'm delighted to help the campaign. Let's put on a fantastic show in Great Yarmouth and raise another £20,000 so we can get this wonderful lady remembered."
The show is strictly for adults only. Tickets cost £27. To book visit www.britannia-pier.co.uk or call 01493 842209.