Signed copies of Jim's brand-new stand-up show, Live…But Only Just, are now available in our Ustreme shop – and they're flying off the shelf.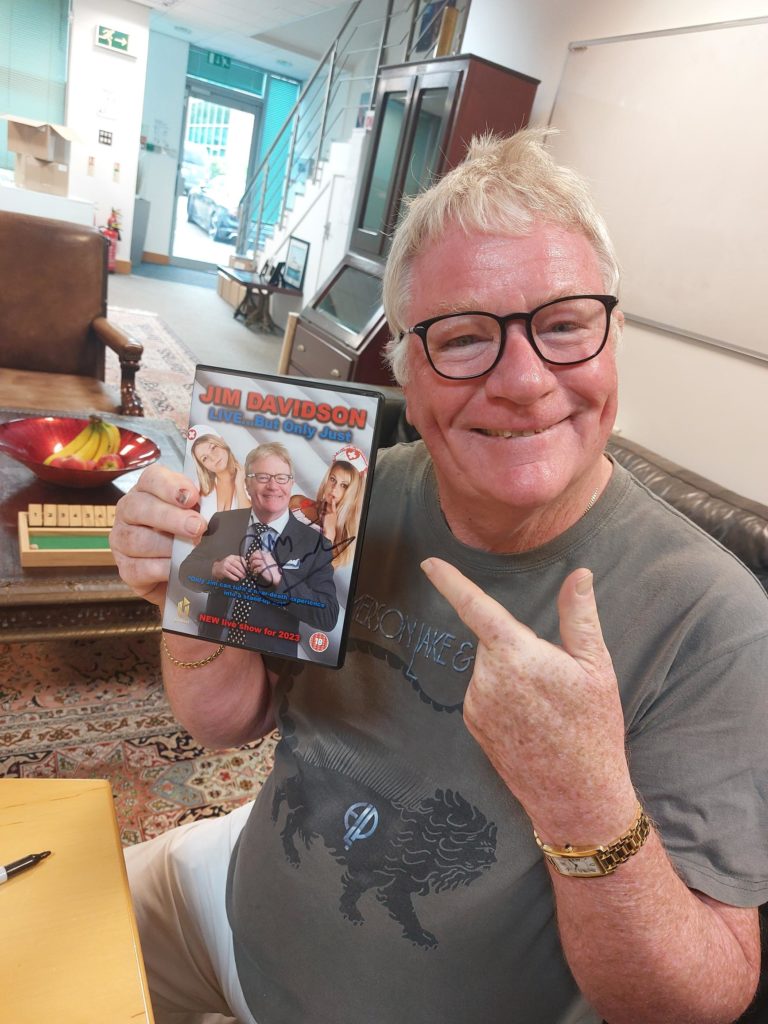 Watch Jim at his best on stage as he turns a near-death experience into a hysterical night out, bringing the crowd to tears of laughter with his hilarious take on his less-than-ideal experience of the NHS, sex, politics and marriage woes.
We've also introduced the ultimate USB Flash Drive for any Jim Davidson fan.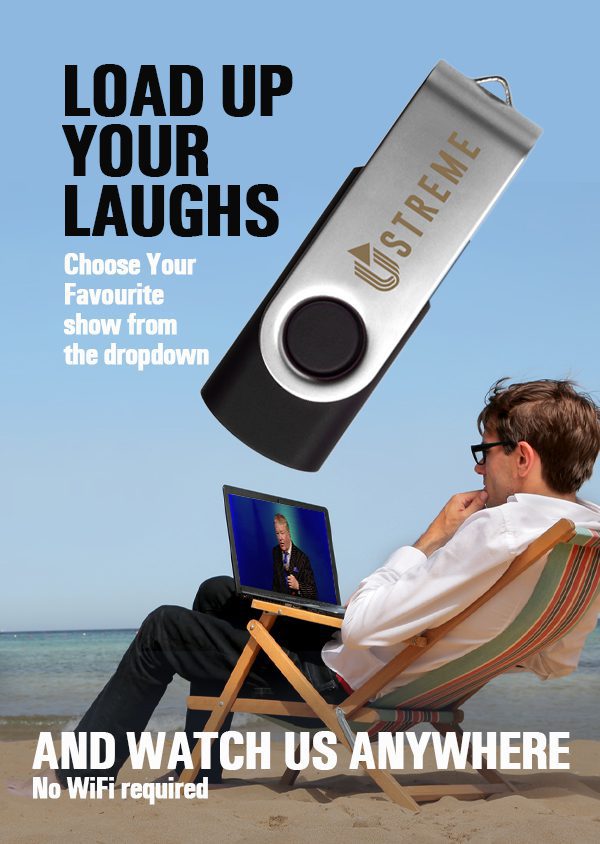 With the ability to view your favourite Jim Davidson title from anywhere and at any time, this USB Flash Drive is the perfect accessory to take with you on the go. Whether you are lounging on the beach, travelling on a plane or train, or even just taking a taxi or bus journey, this convenient device has got you covered. There's no need for an internet connection, just plug in the USB and you're ready to go.
Choose from one of Jim's classic titles including "Live But Only Just", "No Further Action", "Live From The Horse's Mouth", "Sinderella", "The Devil Rides Out" or "Full On Live".
Visit ustreme.news/shop…and keep your eyes peeled for new merchandise coming soon!