Ustreme founder Jim Davidson says he is delighted that Johnny Mercer has been appointed the UK's first Cabinet Minister for Veterans' Affairs – just weeks after he called for the role to be created.
Jim appeared on GB News alongside his old pal, Falklands hero Denzil Connick, in June and suggested the country needed a "dedicated veterans minister" so UK troops are better supported.
And after Johnny Mercer MP announced he had been appointed in the newly-created role as part of the caretaker administration following Boris Johnson's resignation, he spoke of his delight that such a focus was being put on veteran welfare.
Back in 2019, Mr Mercer was appointed as Minister for Defence People and Veterans, particularly tasked with focusing on ending the legal pursuit of former service personnel. But he was "relieved of his responsibilities" in 2021 because of his disagreements over the scope of the proposed Overseas Operations Bill, which excluded British soldiers who served in Northern Ireland. At the time he said the exclusion was his 'red line' and accused the government of treating those who served in Northern Ireland as 'second class veterans'.
Mr Mercer – a former British Army officer who served three tours in Afghanistan – took to Twitter just hours after Boris Johnson's resignation speech to announce his new role in Cabinet, writing: "Delighted to be the UK's first Cabinet Minister for Veterans' Affairs, which together with the Office for Veterans Affairs, finally aligns us with our international allies in how veterans are represented across Government. Promises to our veterans are important and will be kept."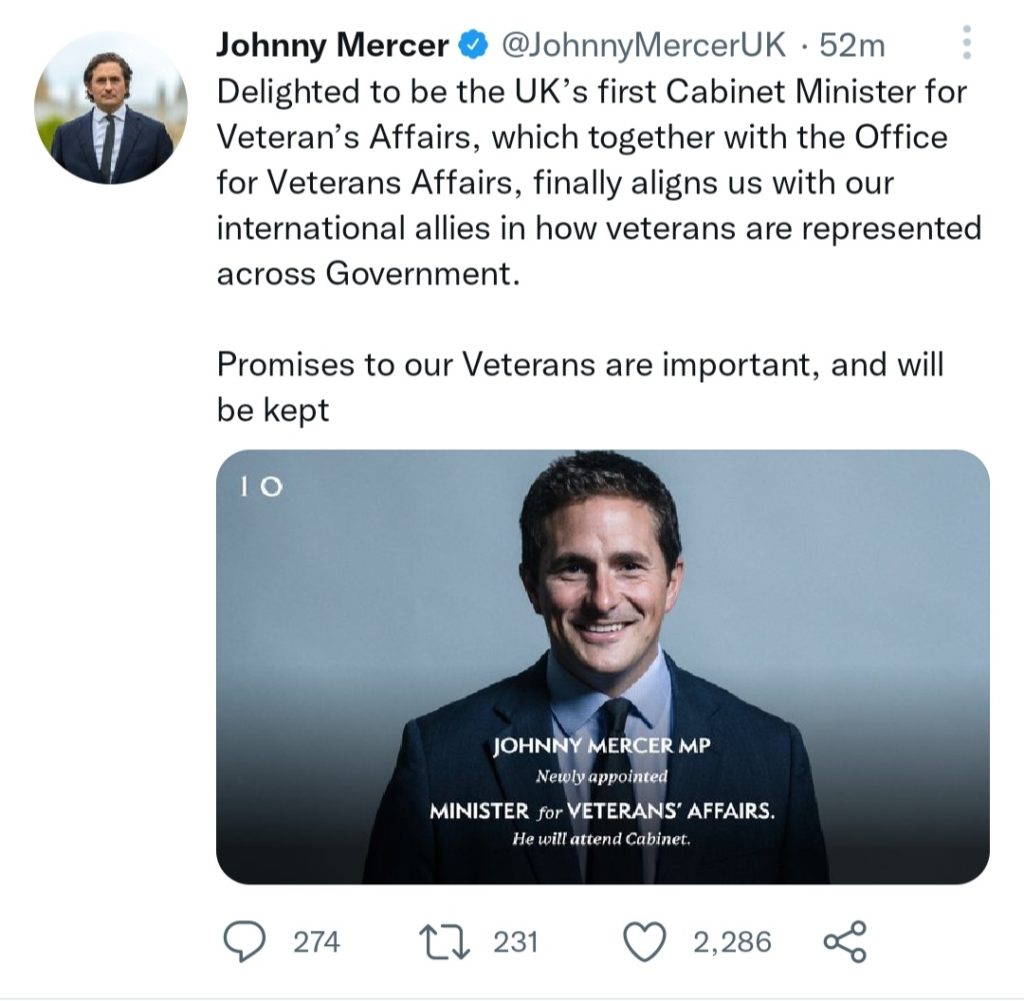 Jim – a huge supporter of British Armed Forces who has performed for the troops numerous times over the years and raised millions for veterans' charities – appeared on GB News on the 40th anniversary of the liberation of the Falkland Islands to appeal for a dedicated veterans minister role.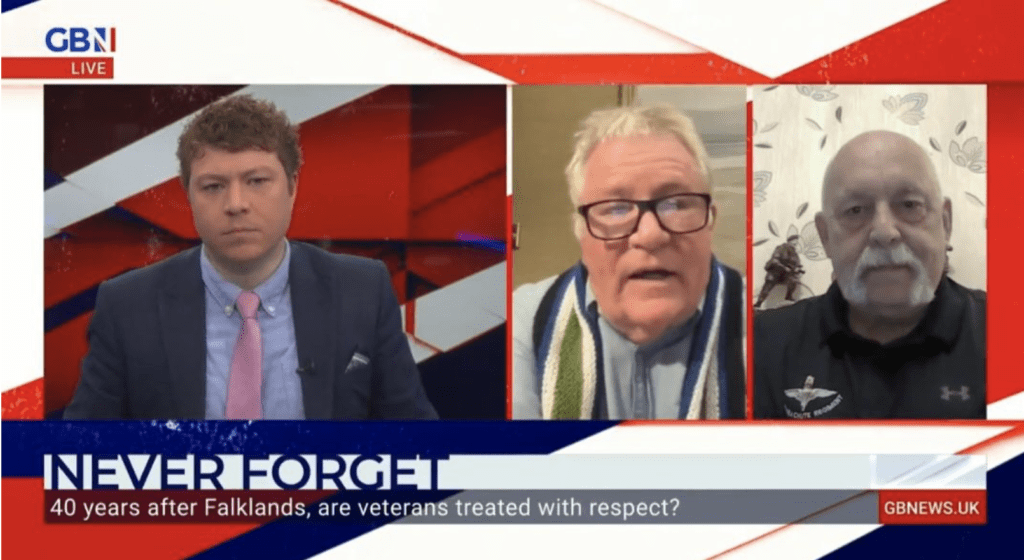 Appearing on GB News' Dan Wootton Tonight programme, which was being hosted by Patrick Christys in his absence, he said: "We have improved veteran welfare quite a bit but a lot more could be done.
"The guys coming back now suffering from various illnesses. People talk about PTSD but you have to be careful with those letters because sometimes it cloaks more serious mental illness than just trauma.
"There should be a dedicated veterans minister. There needs to be a really serious go and someone say this is how we're going to do it, not all of the charities fighting with one another."
After Mr Mercer's appointment, he said: "It looks like they've listened to me! I'm delighted that there is going to be a real focus on the welfare of our heroes.
"As a veteran himself, Johnny Mercer is the perfect person for the job. I hope they allow him to really lead on this and do what is needed because the Government still has much work to do when it comes to our veterans."