Ustreme favourite Vicky Wright wowed audiences with an emotional tribute to her late father, beloved football hero Billy Wright, when she told his incredible life story on stage.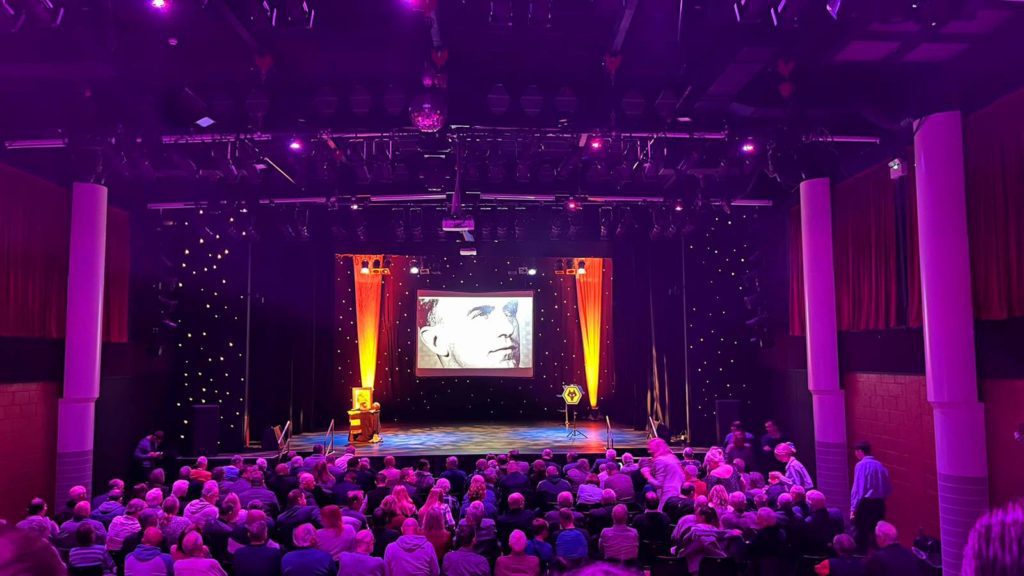 Vicky received a standing ovation from the 350-strong crowd at Cannock's Prince of Wales Theatre, following her celebration show, 'The Billy Wright Story'.
Vicky – who appears regularly as a special star guest on Ustreme shows including Jim's Sunday Sandwich – drew on archive footage and family photos to take the audience on an emotional journey through the life and career of the inspirational and much-loved former Wolves and England captain Billy Wright.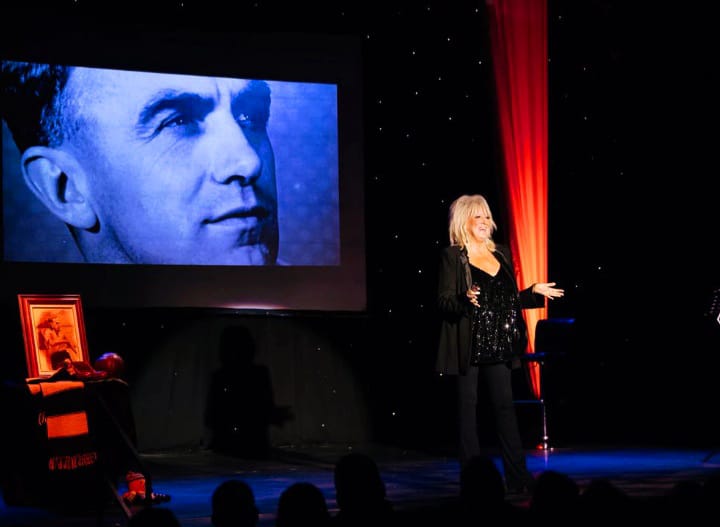 There were tears and laughter as Vicky told of her dad's remarkable career, including getting to play for Wolves in the late 1930s, captaining the team to FA Cup victory in 1949 – thus cementing his status as "the most popular man in Wolverhampton" – and becoming the first player in the world to reach 100 caps for his country just six days after Vicky's birth in 1959.
She also told of his undying devotion to his family, including the love of his life, Joy Beverley, of The Beverley Sisters.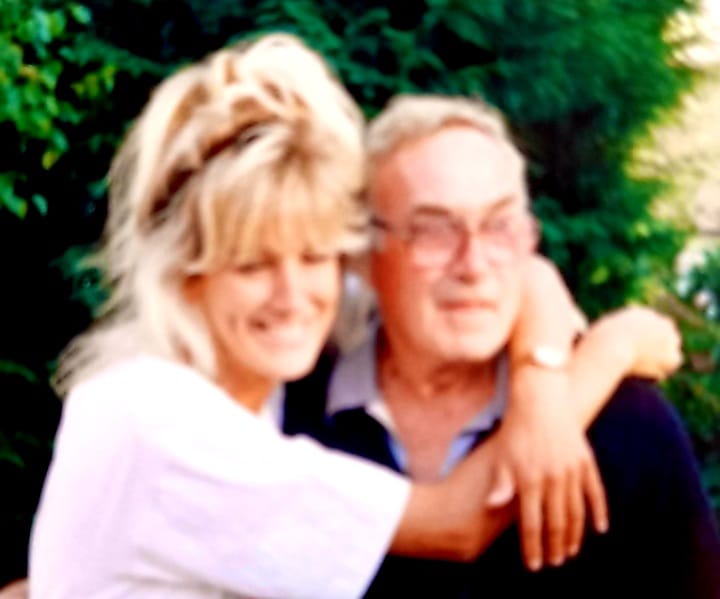 Comedian Bobby Davro, also a regular star on Ustreme, helped with the event, performing a short comedy set to kick off the second half of the show and hosting a Q&A session on stage with former Wolves stars Mel Eves and Ted Farmer about their experiences meeting the great man.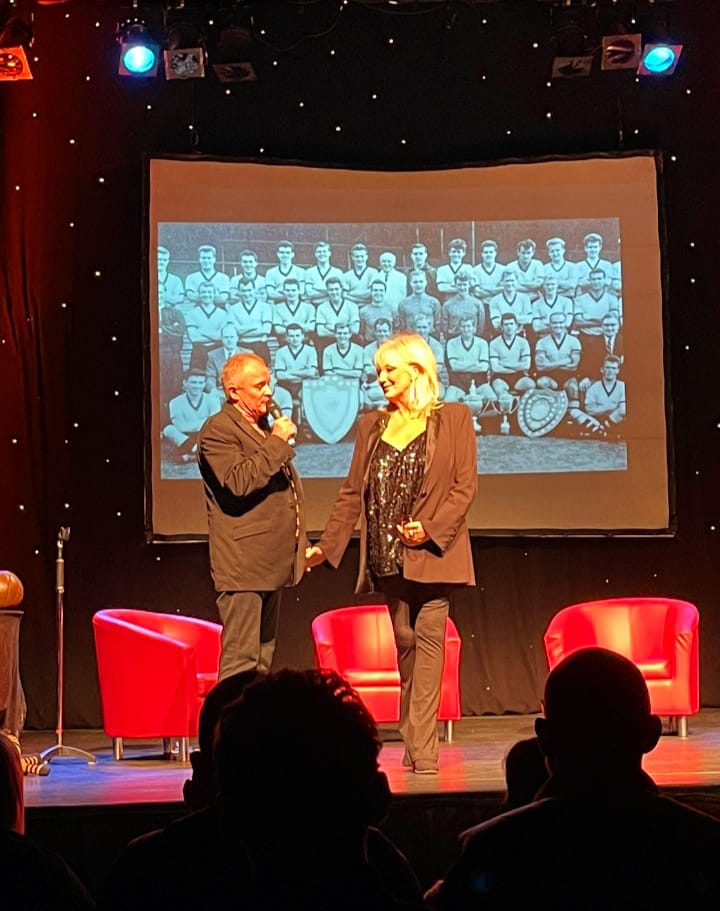 The evening, which had originated with Vicky researching her dad's life as a special 25th birthday present for her daughter, closed with a montage of poignant tributes from legends of the footballing world and relatives.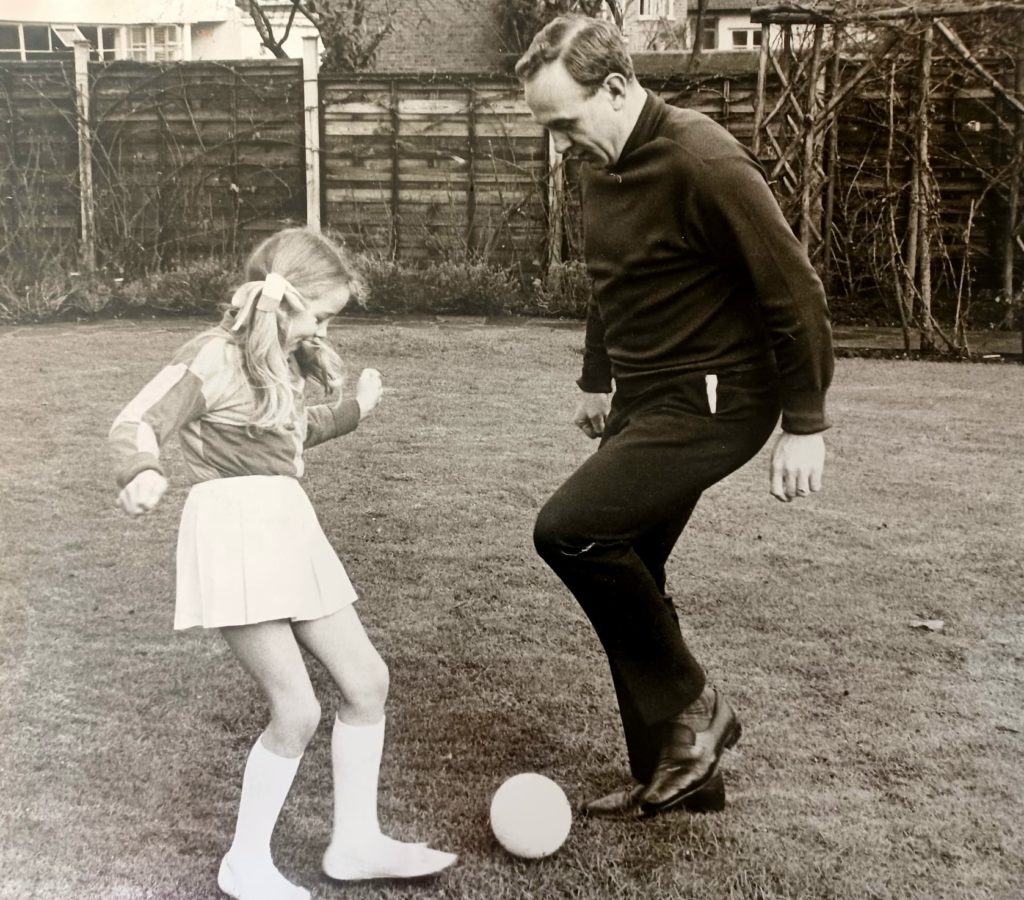 Vicky said: "The whole thing was just overwhelming. So many people came along to hear about dad's incredible life and career. He wasn't just a footballing legend, he was a wonderful man and, to me, a wonderful dad.
"It was such a special night."
Fans can purchase 'The Billy Wright Story' mugs and books by visiting www.thebillywrightstory.com/